JUST ANNOUNCED: 5 Great Gigs Coming to Notts This Year
The start of the year is an odd-time for gig goers.
It starts with a wave of gig after gig you booked before Christmas to stave off the January blues, but by March there is a real doom and gloom of an absence of what's to come for the rest of the year.
Festival lineups are being released, so live music venues don't want their gig announcements to be lost in the storm. But as festivals enter their final tiers of tickets, a steady trickle of gig announcements for the latter halves of the year release.
This year is no different, and for a venue that claims to be the "UK's best", Rock City and its network of smaller venues have not held back in booking artists this year.
Here's 5 Great Gigs announced this month to be coming to Nottingham.
---
Mac Demarco 
Canadian indie-pop millennial Mac Demario describes his music as "jizz-jazz". But with a large cardboard cutout in Nottingham's Rough Trade and an elusive tweeting habits – Mac is certainly rock and roll enough to perform at Rock City. Mac's new album "This Old Dog" drops May 5.
Never been to a gig before on a Monday? Now's your chance!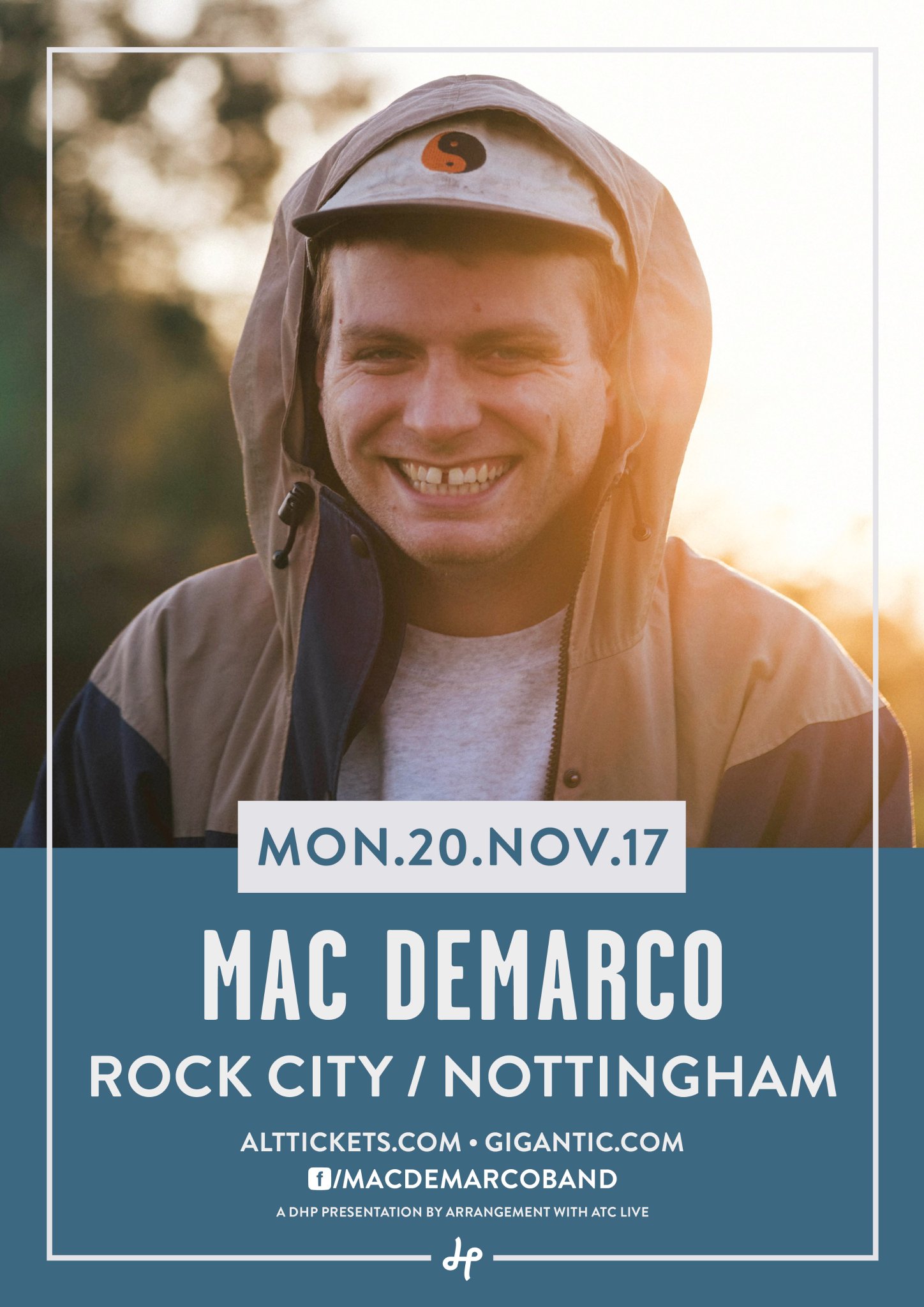 ---
Scouting for Girls 
10th Anniversary tours are in right now, and London three-piece Scouting for Girls are right in on the action.
While The Wombats have overlooked the "UK's best live music venue", the She's So Lovely singers with Brighton-based support Ben McKelvey will come to Rock City on December 1. Its like Christmas came early, to me.
Oh wait that is The Wombats. 
---
The Amazons 
Reading rockers The Amazons follow their debut album release in May with an October tour this year. The "Little Something" maestros are back again at an already sold-out Rescue Rooms on October 6.
They've been interviewed on Fly FM before, we're big fans! Come join if more tickets appear – they'll say its Black Magic!
---
Dropkick Murphys 
Fly FM are already big fans of the Dropkick Murphys, they had our fifth favourite Irish anthem with "The Boys Are Back. So will you be joining us in Nottingham this summer for their only non-London British show. Double Guinness pints at Rock City anyone?
---
Kate Nash
Humble Southern-songstress Kate Nash is promoting her new crowdfunded album later this year by first providing a 10 year anniversary tour of her first breakthrough album. The Made of Bricks Tour which will feature swear worded songs and the hit "Foundations", hits Rock City on August 5th, 2017.
---
Are you hyped for these gigs? Have we missed out a great gig just announced in the past month? Let us know below or Tweet us @Fly_FM